Central Peninsula Hospital welcomes fabric homemade masks from the community as we continue our planning for the coronavirus spread. 
There has been an enormous outpouring from our community to help prepare for more cases of COVID-19. While fabric masks are not to be used in the care of COVID-19 patients, according to the CDC, fabric masks are a crisis response option when other supplies become exhausted. Fabric masks are also helpful in other areas of patient care as supplies of Personal Protective Equipment (PPE) are depleted. 
Thank you all for your efforts and for your support during this disease outbreak.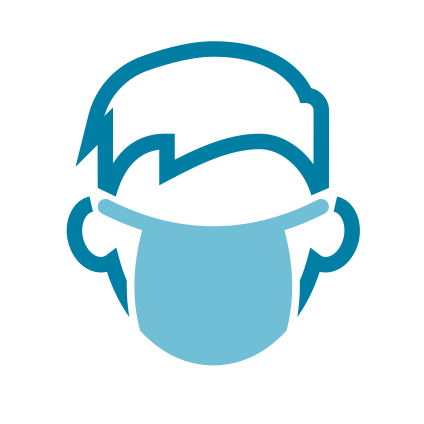 Here are the details for making and delivering fabric masks to CPH:
The pattern on this page is from The Turban Project

Please feel free to make other masks you have found

Feel free to use printed fabric and be creative!

Use prewashed tightly woven cotton fabric for the front cotton and flannel for the back 

When your masks are complete

Place them in a plastic bag

Bring to CPH main entrance where staff will accept them from 7a.m. – 5p.m.

We will immediately send them through our laundry service to be prepared for use
Click on the instructions below: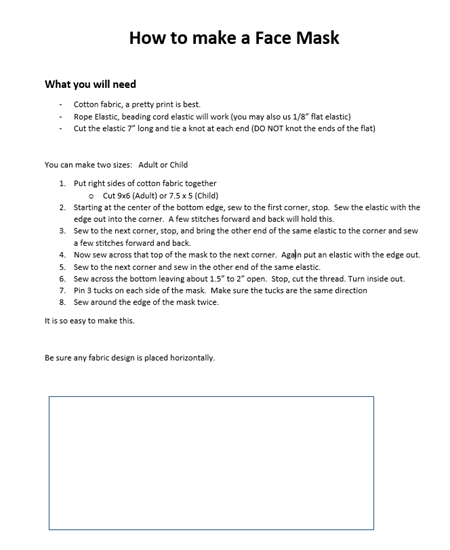 We have linked to the following video from Deaconess Hospital in Indiana that is a tutorial for the instruction sheet above.