Health Dental Vision Insurance
Central Peninsula Hospital self-insures our health care plan. This means that we assume all of the financial risk for providing health care benefits, rather than paying an insurance company to assume this risk. Moda Health is the claims administrator for our medical, vision, dental and prescription drug plans. The main goal of this plan is to provide a high level of coverage for employees and their families as well as reduce costs. 
If you aren't familiar with the health insurance plan options and to see plan premium rates, click on the New Employee Orientation tab to get an overview of your choices. 
Once you have enrolled in a plan, visit www.modahealth.com to create an account and have access to all the features listed below: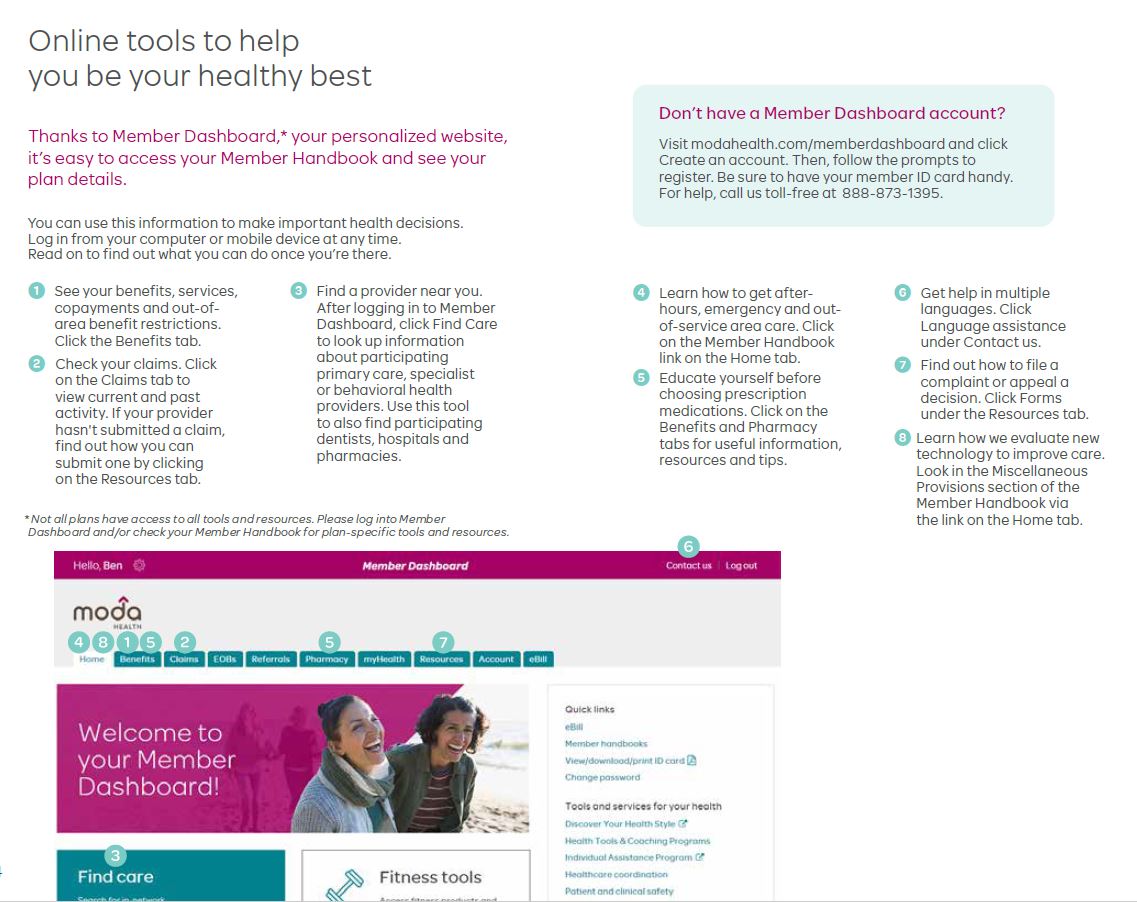 Moda offers these resources 24/7.  Find out more by logging onto your member dashboard at www.modahealth.com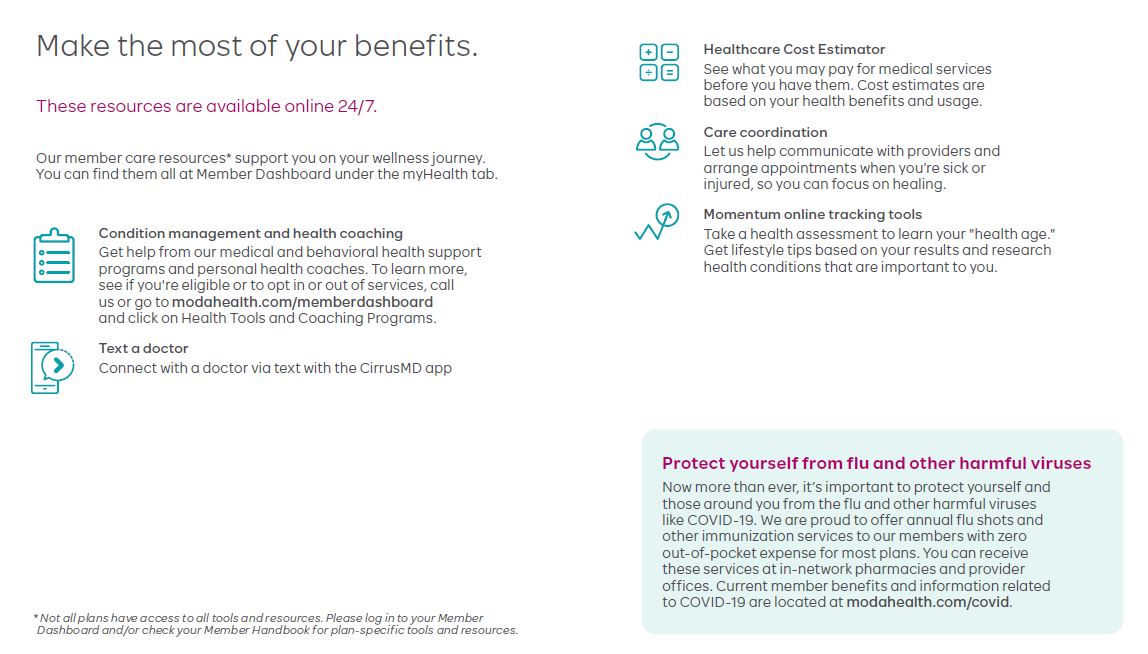 Still have questions?

  Contact CPH Human Resources at extension 4771 or email Stephanie Randall at srandall@cpgh.org