At Central Peninsula Oncology, we are dedicated to providing you one-on-one personalized care.  We will provide you with information on the latest techniques in treating cancer and discuss treatment options with you.  Our health care providers will be directly involved in providing the latest in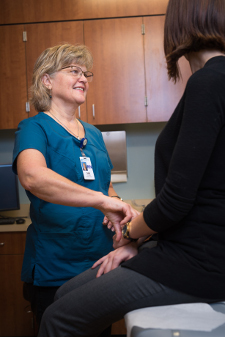 procedures and protocols to achieve your goals, while improving your quality of life.  We offer personalized care and encourage a strong patient physician relationship.
We diagnose and manage a variety of cancers with advanced treatments in order to help you recover quickly.  With a coordinated and strategic approach to promote optimal outcomes, our practice provides evidence based measures to ensure that you are receiving state-of-the-art treatments, guiding you on a pathway towards recovery.
Our entire focus is on the patient's care and concerns and will always treat each unique patient as an individual from the initial consultation through your evaluation, treatment and follow-up appointments as needed.  There are choices in treatment and at Central Peninsula Oncology, we will work with you to design a treatment protocol that respects your wishes and optimizes care.