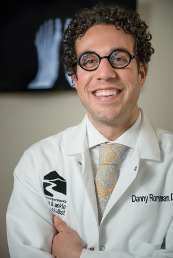 Danny H. Romman D.P.M, FACFAS 

 is Board Certified in Foot surgery by the American Board of Foot and Ankle Surgery® and is a Board Certified Surgeon by the American Board of Podiatric Medicine at Central Peninsula Foot & Ankle Specialist. He joined the Central Peninsula Hospital practice in August of 2014. Dr. Romman received his undergraduate degree in Biology from the University of Texas at Austin in May of 2007 and subsequently attended the Rosalind Franklin University of Medicine and Science in Chicago where he graduated with his Doctor of Podiatric Medicine in May of 2011. Dr. Romman completed his three year residency at the West Houston Medical Center in Houston, Texas where he was responsible for all the demands of a surgical podiatric physician.
Dr. Romman is proficient in Spanish and enjoys swimming, biking, nature, science books, foreign cultures, films and sushi.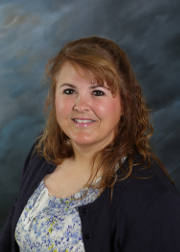 Kristina Lacy, D.P.M

 is a Board Certified podiatric surgeon at Central Peninsula Foot & Ankle Specialists. She joined the Central Peninsula Hospital practice in August of 2016. She has been a resident of Alaska for over 20 years, residing in Soldotna, Anchorage and Dillingham.  She earned her Bachelors of Science degree from Lewis and Clark College in Portland, Oregon, a Masters Degree in Business Administration from Alaska Pacific University in Anchorage, then attended the California School of Podiatric Medicine in Oakland, California where she graduated with a Doctor in Podiatric Medicine degree in 2013.
Dr. Lacy completed a podiatric medicine and surgery residency in 2016 at Maricopa Medical Center, in Phoenix, AZ, a Level I Trauma and Burn Center. Her training included foot and ankle trauma, sports medicine, reconstructive surgery, wound and burn care, and diabetic limb salvage.
Dr. Lacy and her husband Harry are both pilots and enjoy flying, fishing, biking, hiking and beekeeping.